1/5
Modern Style Sliding Mirror Door Wooden Wardrobes Built-in Mirror Door Panel Closets
Quick Details
Product Code:
UL-22NR8060
Shipping:
Support Express · Sea freight · Land freight · Air freight
Supply Ability:
5000 piece per month
Quick Details
Quality Warranty

3 Years

Trade Term

Ex-Work Factory, Fob Shenzhen or CNF

Payment Term

T/T or L/C or Western Union

Thickness

25mm or 50mm

Transport Package

Knock Down Packing with Instruction Manual

Trademark

OEM

MOQ

10PCS

Delivery Time

Within 15-30 Days

Specification

1600*600*2000mm, 2000*600*2000mm, Customized

Origin

China
Modern Style Sliding Mirror Door Wooden Wardrobes Built-in Mirror Door Panel Closets
1.Products Name

wardrobe ,clothese cabinet , wardrobe cabinet , walk in cabinet , storage cabinet

2.Style

Modern and fashion European style

3.Specific Use

Bedroom Furniture , Living room furniture , hotel furniture , clothese storage place

4.Material

Melamine Laminated Flakeboard or MDF (which have the character anti-water ,




anti-dirty ,anti-scratch , easy to clean and keep fresh color) .

5.Wardrobe Size

1200*600*2000mm, 1600*600*2000mm,2000*600*2000mm,customer size available .

6.Packing Details

Knock Down Packing , each parts of the products packed by double strong carton boxes ,




inside with the pear cotton protection ,with instruction manuel eay to assemble .

7.Packing Volume

0.18- 0.80 CBM

8.Gross Weight

45-248.0KGS

9.Colors

Many for selection

10.Certificate

ISO9001, ROSH, CE,SGS

11.Payment Term

T/T, L/C or West Union
About this

item
Give Your Wardrobe a Glamorous Look with the Gramercy Wardrobe Armoire Closet by Manhattan Comfort, Featuring a Beautiful Contemporary Style in a Two-Tone Natural Wood and Textured Grey Finish.

Measures 82. 48" L in. x 22. 76" W in. x 81. 3" H in. and Weighs 344. 43 lbs. Home Assembly Required.

Crafted from Durable MDF and Rust-Proof Aluminum.

Features Very Ample Storage with Rods for Short and Long Clothes, Plus Shelves and Center Drawers. Store Your Entire Wardrobe Inside.

90° Open Doors with Soft Close Hinges. A Perfect Piece for Your Bedroom.

Mounting Type: Floor Mount
Product

Description
The wardrobe cabinet is welcome in any part of the house, either as a stand-alone product or when combined with other pieces in the Elite collection. The hanging Rail is ideal for storing jackets, coats and other hanger-friendly clothing, while the fixed top shelf suits hats, scarves and other small items. Increase storage space by adding the optional stackable wall cabinet on top for a total of 89 vertical inches of storage. Ships ready to assemble, includes an instruction booklet for easy assembly and has a 5-year Manufacturer's limited warranty on parts. Manufactured in Canada and meets all North American safety standards. Every day liquids that are spilled and quickly wiped up will not damage our products. However, as with any wood-based furniture, continuous exposure to liquids or high humidity may cause damage.
The Ulink wardrobe
The Ulink wardrobe is as sleek and sophisticated outside as it is on the inside. Complete your bedroom space with this armoire closet and keep all of your clothing organized in style. Beautiful doors with sleek hardware conceal all your items to function as a statement piece that will last for years to come.
Quality Craftsmanship
Crafted to perfection and built to last, this piece features two upper and lower hanging rods perfect for hanging dresses, skirts, and pants, and plenty of shelf space, and a pair of drawers to tuck away socks and personal items.
Quality Craftsmanship
Crafted to perfection and built to last, this piece features two upper and lower hanging rods perfect for hanging dresses, skirts, and pants, and plenty of shelf space, and a pair of drawers to tuck away socks and personal items.
Professional Design
Manhattan Comfort has an excellent team that ensures your furniture is crafted to perfection. From the smallest detail to the overall style we aim to deliver modern and stylish pieces for any space in your home or office

Our Company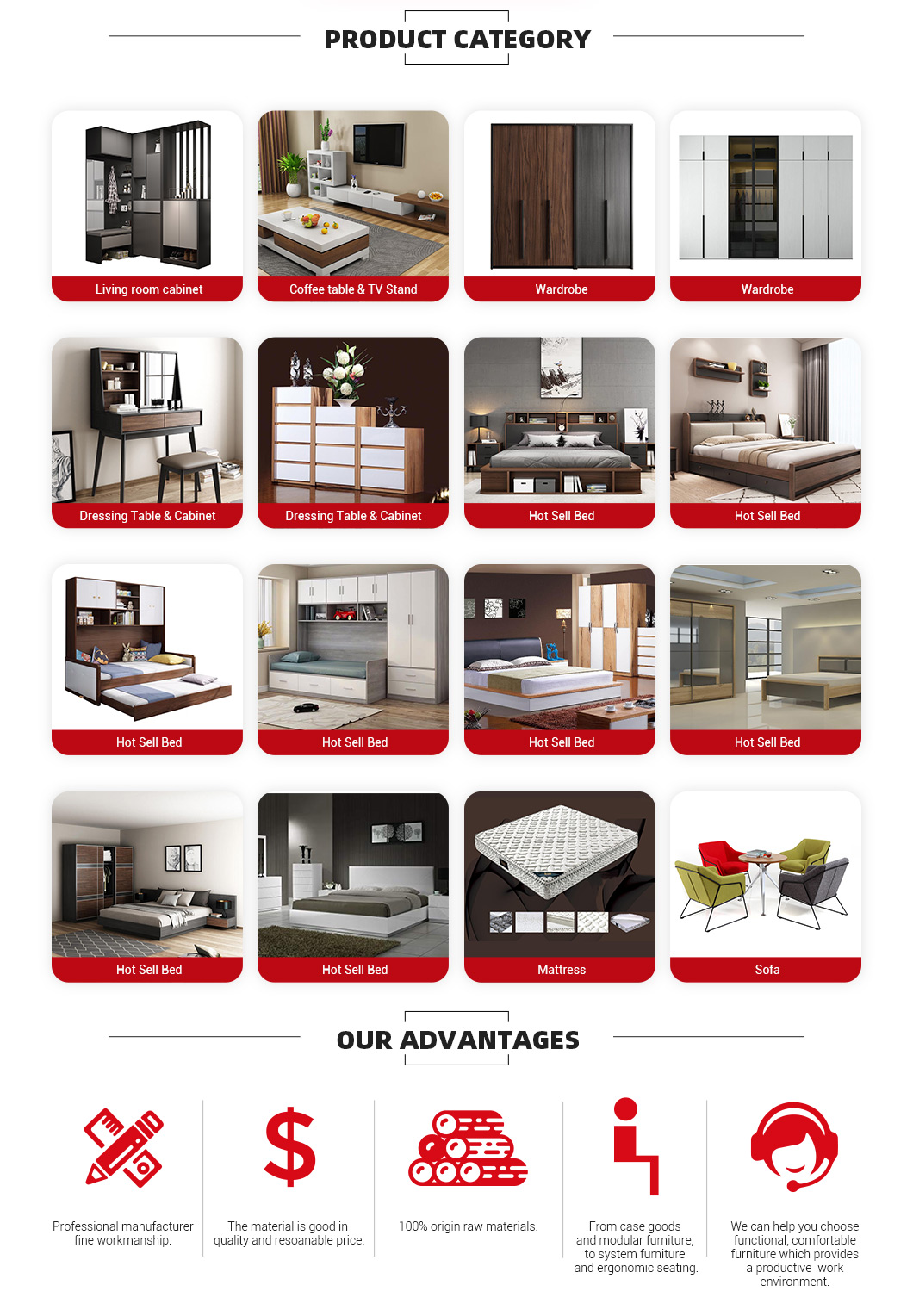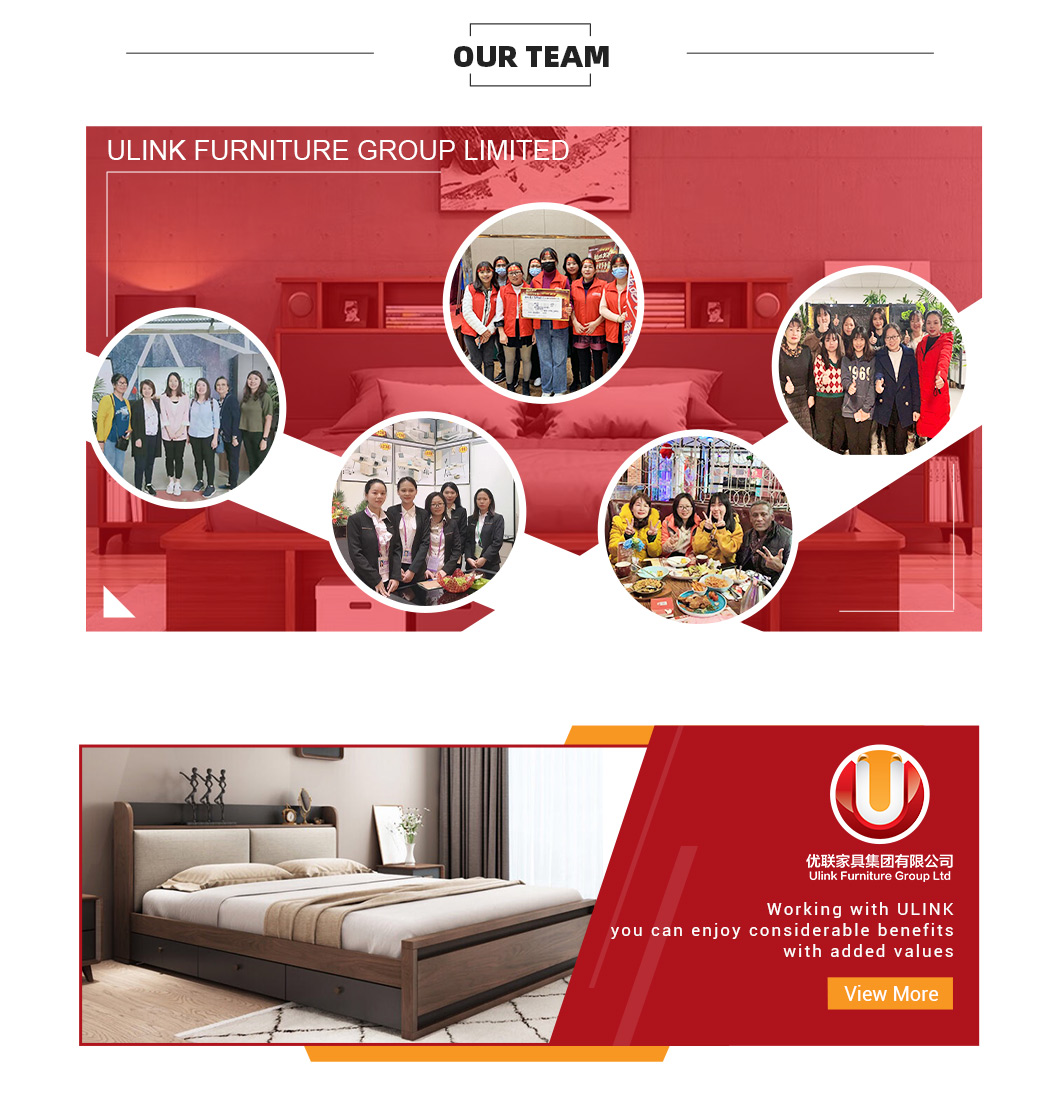 FAQ
A:What kind of cabinets&Wardrobes AllandCabinet can design and produce?
Most of the cabinets can be customized according to your idea and taste .From modern to
traditional designs,from lacquer finish tosolid wood from framed to frameless
construction, Allandcabinet will help you to transform your dream kitchen idea into reality
For USA market Allandcabinet provides both European full access frameless kitchen cabinet
and the American traditional Framed kitchen cabinet
For Other market ,we prvoide all types design custom kitchen cabinets.Lacquer in mat and
high gloss;Laminated finish kitchen cabinet, 2 PAC for Austrilia market, Memamine finish
kitchen cabinets, solid wood kitchen cabinet and etc.
Design from modern design kitchen cabinet ,to rustic design kitchen cabinet
Nowadays, the new house decoration must choose furniture, and the wardrobe is an indispensable piece of furniture in the bedroom. Not only because it has a strong decorative, but also because it can ensure the cleanness of our bedroom. But now most owners tend to buy Wooden wardrobes, which are firm and durable. So, what is the price of the wooden wardrobe? How to maintain the wooden wardrobe?
What is the price of the wooden wardrobe
There are many wooden wardrobes in the market, but the prices of wooden wardrobes vary greatly with different brands and materials. There are thousands of cheap ones, and a little more expensive ones may be tens of thousands of yuan. In addition to the material and brand, the price of wooden wardrobe also has a great relationship with the production process. Therefore, the price of wooden wardrobe shall be subject to the actual purchase price. It is suggested that you should go to a formal large-scale furniture city to purchase, so that the quality of products will be guaranteed.
How to maintain a wooden wardrobe
The furniture bought back should be placed in a place where the sun can not be exposed, and it is better to be away from the window, so as not to wet the wooden furniture and absorb too much moisture in rainy weather, which will weaken the service life of the wardrobe in the long run. In addition, most of the wardrobes are placed against the wall, but a position about 1 cm away from the wall must be reserved when placing.
Wax the wooden wardrobe regularly and maintain it every 6-12 months. However, special furniture paste wax must be used. Before waxing, the old wax should be removed with mild non alkaline soapy water to avoid affecting the overall effect in the later stage.
If you encounter mildew in the wooden wardrobe, you can use a clean soft cloth dipped in a special detergent to remove it. Then, apply a layer of furniture essential oil to the moldy part. Finally, putting some dried tea bags, aromatherapy bags or bamboo charcoal bags can effectively help purify the musty smell in the wardrobe.
In addition, you can also use waste socks or cotton cloth bags to load some activated carbon, and then tie the bag mouth tightly and put it into the wooden wardrobe, which can also have a good moisture-proof and dehumidification effect. Of course, the wardrobe should be ventilated from time to time in daily life, which is also one of the ways to maintain the wardrobe.